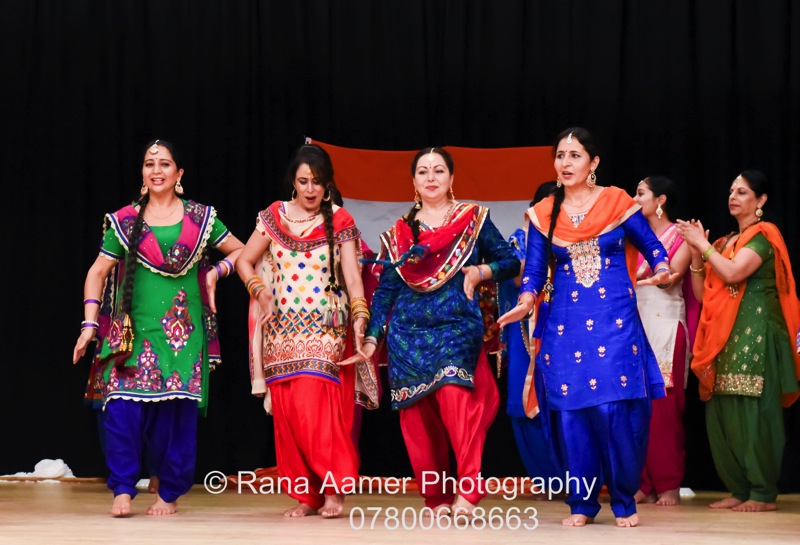 This project was funded through Big Lottery fund as a part of celebrate funding. It aimed to establish a project which enabled the community of Slough to come together to celebrate the 70th anniversary of Indian independence on the 15th August 2017 and also sharing stories of partition. It was a humble effort to pay homage to all those who lost their lives during freedom fight and partition, making wider community aware about our history and the sad stories around partition as well as celebrating 70 years of India and UK relationship.
The project commenced in January 2017 through a programme of music, dance, food and craft based workshops, which took place in various locations across Slough, culminating in a public "Indian extravaganza" event taking place in August 2017.
Our approach was to organise a diverse range of workshop activities intended to provide something for everyone, irrespective of their age or background, with the objective of showcasing Indian culture and diversity with the wider Slough Community. In this context, activities and the public event was designed to share the diversity of different regions of India.
The project provided a fantastic opportunity for the Indian community in Slough to share our celebration of the anniversary of Indian Independence with the wider communities in Slough. Diversity was intended to be a key theme of the project and by highlighting/celebrating diversity in Indian culture we wanted to promote the principles of engagement and integration across communities, with the objective building tolerance and understanding of cultural differences amongst local communities.
https://apnavirsa.org.uk/wp-content/uploads/2017/10/apna_virsaDSC_7643-2.jpg
545
800
tsdesigns
https://apnavirsa.org.uk/wp-content/uploads/2017/11/apna_virsa_logo.png
tsdesigns
2017-11-20 18:34:17
2017-11-20 18:34:17
70th Years of Indian Independence