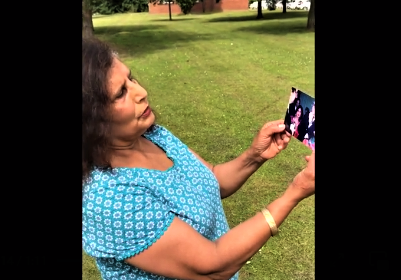 Continuing our work to promote well being and mental health off the back of the pandemic, we launched an online photo-sharing project, which ran through July and August, 2021.
"Every Picture Tells a Story," set out to share the stories of people's favourite or deepest-held photos, focusing on the story behind them.
This was to encourage each other to reflect on the happier times in our lives, eliciting positive and fond memories as much as possible.

The hashtag for the project was #apictells, and we encouraged everyone to tag us so they could share their own photo memories. 
Six of the eight stories were told through videos, which we produced and published on our social media channels.
Two of them, meanwhile, were told via the photos themselves having conducted written interviews with the participants.

There was a terrific amount of engagement, especially on Facebook, and the stories varied from favourite holiday memories to the special people in our lives and those who've left a lasting impression.
There were even several stories linked to the rich and famous, with one photo featuring the famous hotel in Kenya where Queen Elizabeth took her honeymoon with Prince Philip, and another of John Major on a trip to Slough.
Special thanks go to Antonia Lewis, Shanila Rahi, Suresh Gogna, Jagdev Gill, Yash Verma, Avinash Batta, Kim Panesar and our own Jasmine Cheema, who told their stories for the camera and for the written word. 
https://apnavirsa.org.uk/wp-content/uploads/2021/09/2021-09-02-8.png
280
401
Seema
https://apnavirsa.org.uk/wp-content/uploads/2017/11/apna_virsa_logo.png
Seema
2021-09-02 12:34:14
2021-09-02 12:39:31
Every Picture Tells a Story